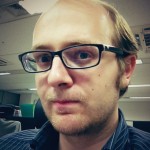 This page is not about me, even if that's the title, it's about you and what i can bring to your life.
Everyone in this world could be happier if we could just learn to share… so I guess that's it.
I am just a French Engineer who likes to share its own experience in order to make things work better for YOU (and everyone else reading).
I decided to make this blog about Technical Sales to provide you frequently with actionable strategies about:
Sales in a complex technical environment to strive in any condition
Strategies for online technical marketing to generate hot leads for your business
Motivation strategies i am using to be 120% operational every day of my life
I have several ideas about what I will write soon:
How to create the best product demonstrations
How to understand your propects' needs better than they understand themselves
NLP techniques to become a great public speaker and fascinate your audience
The technical Sales Process that you can put in place to boost your sales by 200%
The technical Sales Closing Techniques that really work
How to build indestructible faith in your technical skills
How to be a trusted advisor in your technical market
Understand the principle of effective communication to become the reference person in your company
How to create more opportunities from the resources you have
How to build the confidence in your product to build an unconscious power on your prospects
How to create white papers about your technical product
Master the webcast techniques to reach the right prospects in no time
Of course, all those incredible post are only in my mind for now, but I trust that they will come to life very soon if you subscribe to my newsletter.
I am free to talk with you whenever you want. Just tell me what you would like to know and i'll write something about it.
Let's work together to create a better world of trust, value and sharing.