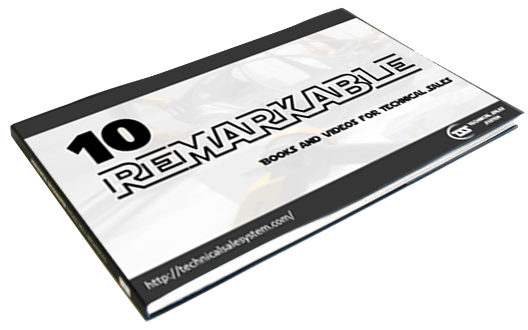 Good learning resources are rare about Technical Sales
That's a fact. A lot of companies are assigning engineers to do sales related tasks without even teaching them the basics of what they have to know to become a successful Technical Sales Engineer like:
The role and responsibilities of the technical sales engineer
The Sales Process in details
How to handle technical presentations
How to communicate with sales representatives
How to handle prospect questions to advance the sale
etc…
10 Remarkable Books and Videos about Technical Sales
This Ebook give you the most useful resources to learn about Technical Sales that I was able to find for you.
And that's totally free… What do you want more?