Subconscious
Have you ever wanted to do something but never succeeded to do it?
Every new year I set up my resolutions of the year: "This year, I will do a diet and lose weight"
What happen then?
Well, maybe it works for one week, but after that, I just happen to "forget" about it.
I think it happens to everyone to be afraid to do something…For example a sales call, or a presentation in public…
Then you tell yourself: "I am not afraid, let's do it"
And then what happen?
I am not doing it because "I have not time, I have to do something else".
I know this is just an excuse because I can always find time for what I like.
Have you ever wondered why are those things happening?
If we are not able to control our behavior simply by thinking through it… what is actually controlling our behavior?
Are we really in command of our own actions?
Thoughts are only the tip of the iceberg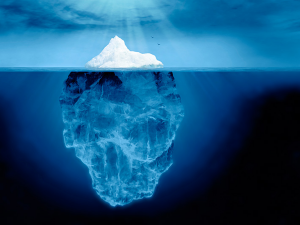 Have you realized there are plenty things we don't even know that we know?
When I was studying Maths and Physics to go into engineering school, I was studying really hard to memorize all the theorems, all the knowledge that I would need to succeed the final examination.
But I had the impression that more I was studying and the less I knew about the topic. As if every time I was studying something, I was discovering new things. It was exciting and frightening at the same time because I had the impression that the knowledge was infinite and I would never be able to learn enough to succeed.
I thought I would forget everything I learned because it was too much…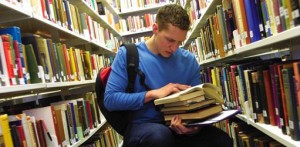 But when I actually passed the final exam, I saw the questions, and it was as if the knowledge and the answers were flowing out of my head from unknown. As if there had been a lot of things I actually knew but I wasn't aware consciously that I knew about those things.
Have you ever had one of those moments? When you think that you are not capable enough to solve a problem, but as soon as you see the question, abstracts concepts and answers start to form into your head and a partial answer start to appear?
That's when I understood there were some things that I didn't know about myself.
My thinking, what I have into my head right now,  is only the superficial result of some deeper processes that I am not aware of.
That's when I understood that this is what is called the subconscious.
The power of the subconscious
The subconscious is like the thinking process that you are not aware off.
The subconscious has as much power to influence your decisions than the conscious and maybe even more.
The problem is that we don't know it.
You cannot try to guess "Now my subconscious is thinking that" because it's "sub-conscious"…you are not aware of what is happening in your subconscious.
Why is it important to know about the subconscious?
Because your subconscious has the power to go against one decision that you are making consciously if it doesn't agree with it.
Previously, I was giving you 2 examples: the diet and the sales call.
What happens in reality, is that your conscious thinking conflicts with your subconscious. The result (Success or failure) depends on who is stronger.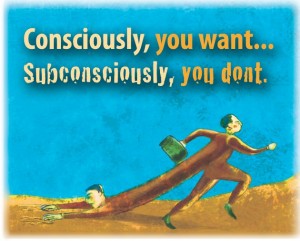 If you tell yourself that you should be doing a diet because you are not handsome enough, but your subconscious replicate by telling you that "what is important is the beauty inside" and "if you don't eat chocolate, you will not be happy", then your subconscious wins and your resolution to do a diet fails.
If you think " I have to do his sales call because my boss told me to", your subconscious may tell you at the same time "If the guy on the other end doesn't really want to buy, he will not be happy that you call him, he may even get angry at you…"…then what happens? You are being afraid even if you don't want to admit it.
What is actually telling your subconscious the way it should think?
In both examples I wrote, I told that your subconscious will tell you things like:
– what is important is the beauty inside
– if you don't eat chocolate, you will not be happy
– If the guy on the other end doesn't really want to buy, he will not be happy that you call him, he may even get angry at you…
What are those kinds of presuppositions?
Are those declarations unconditionally true? Of course not…
–> The beauty inside IS important, but the beauty outside is ALSO important because that's how most of the people will judge you for the first sight (You may say that it's not right to do that, but you would be simply denying human nature)
–> You can be very happy without chocolate as well. There are thousands of things good for health that can also make you happy.
–> Even if someone doesn't want to buy, he won't be necessary angry if you stay polite and friendly.
You see? Those three declarations can be wrong as well.
Those kinds of declarations are called beliefs because they are some things that you believe in without any tangible proof that they are right.
Those beliefs have a deep impact on the way your subconscious is thinking and thus on the way you act.
Some people also call those beliefs "limiting beliefs" because they are limiting you to do things that you want to do.

What is the method to change a limiting belief?
Limiting beliefs can be changed if you make the effort to discover what are your limiting beliefs.
You could follow up this strategy to change your beliefs:
1- What is one thing that you absolutely think you want to do but you were never able to succeed in doing?
2- What do you think is the major challenge is doing that? Note your answers
3- Why do you think those challenges exist?
4- Repeat and ask questions to yourself and note the answer on paper
5- You will finish by attacking the beliefs, the precepts at the center of your mind that are actually governing your behavior.
6- You know this is a belief when there is no proof that this is true, this is only something that you "happen to know by some kind of way"
7- Once you pinpointed the beliefs, do a google search to find more about these beliefs and why they may not be entirely true.
8- Find how you can reformulate those beliefs into something empowering what you want to change rather than something going against it.
9- Repeat those new replacing beliefs every day to be sure you got it.
Does this method really work?
If you search on the internet, you will find that a lot of people are actually talking about that. What this video from Tony Robbins for example:
You can also read his great book: Awaken the giant
I also tried personally this method to remove a lot of beliefs I had about a lot of things that were limiting me, that's why I am presenting that here.
I truly hope that this post will help you to succeed.
Let me know if it does, that would really make me more happy to know it helped you.